The Parking Garage of the Future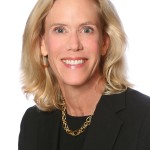 Reprinted from the American Builders Quarterly by Zach Baliva with Q & A by Frith Crandall InterPark General Counsel
With the real estate market booming again, InterPark Holdings LLC is transforming traditional parking structures by adding tech-laden mixed-use components
Picture it. You're running 15 minutes late for a flight and finally arrive in the parking garage. Your heart rate climbs as you circle the multilevel structure and desperately search for a space. As the clock ticks, you see a spot, but the cars are jammed in so tight that you can't make the turn. The car behind you honks. Finally, you find a space in a remote corner and set to the task of traversing the long footpath to your terminal.
Let's face it: parking garages can be frustrating. Fortunately, InterPark Holdings LLC is working to solve the problem with an unusual business model. The Chicago-based company—North America's leading parking-facility developer—doesn't simply build standard garages; it invests in real estate and partners with developers to create complex, mixed-use properties with customers and convenience in mind. As InterPark's general counsel, Frith Crandall oversees all its legal dealings, and here she details her role and offers more on the company's innovative approach.
_________________________________________________________________
The InterPark Model
"We're a parking company, but we don't just park cars," Crandall says. InterPark's core competency lies in strategic real estate acquisitions. When starting a new purchase or enhancing an existing property, the company's leadership team looks to partner with a developer to construct a multiuse project with a parking component. It has partnered on sites with retail, hotel, office, and apartment spaces and worked with government entities to purchase and redevelop undervalued parking assets in need of significant capital improvements.
And, as the real estate markets continue to gain strength, Crandall and her colleagues are seeing more and more opportunities. Recently, InterPark acquired one of the last vacant lots in Baltimore's prime Inner Harbor neighborhood. The city was pushing for the site's transformation, and InterPark has identified a developer with whom it will create a mixed-use plan with structured parking designed to breathe life into the lot. The project illustrates the InterPark model as the company drives growth and brings business to downtown Baltimore.
_________________________________________________________________
Q&A with Frith Crandall
What got you interested in joining InterPark?
I don't think that as a young girl I dreamed of working for a parking company, but it has been an excellent opportunity for me. I came to Chicago to study law at Northwestern, and I fell in love with the city. Unlike many young lawyers, I didn't specialize right away. I got experience in litigation, transactions, and environmental law and worked at some firms before working in-house for a national retailer. In 2005, InterPark was looking for a GC, and it was the perfect fit for someone with a varied background who thrives in an entrepreneurial business. I love being here because I get to use all of my skills, I'm around talented people, and every day is different.
Describe your role as GC.
I'm essentially a one-woman shop. All investments, leases, and agreements come across my desk, and I like to think I'm the spokes of the wheel that keep things moving forward. It's my role to help the business figure out how to accomplish its goals from beginning to end.
InterPark has a different model that involves real estate development. What's legal's part
in the process?
As a company, we identify high-potential parking properties that have growth potential we can maximize. I listen to the business leaders to hear their goals and really understand their objectives. Then, I examine all legal issues from zoning to transaction and tax structures. We try to identify any and all obstacles and create the best path forward. As general counsel, I'm looking to help the company find ways to enhance the value of potential parking assets and to take its existing portfolio properties to higher and better use.