Safety Update from Carnell Jones EHS/Risk Manager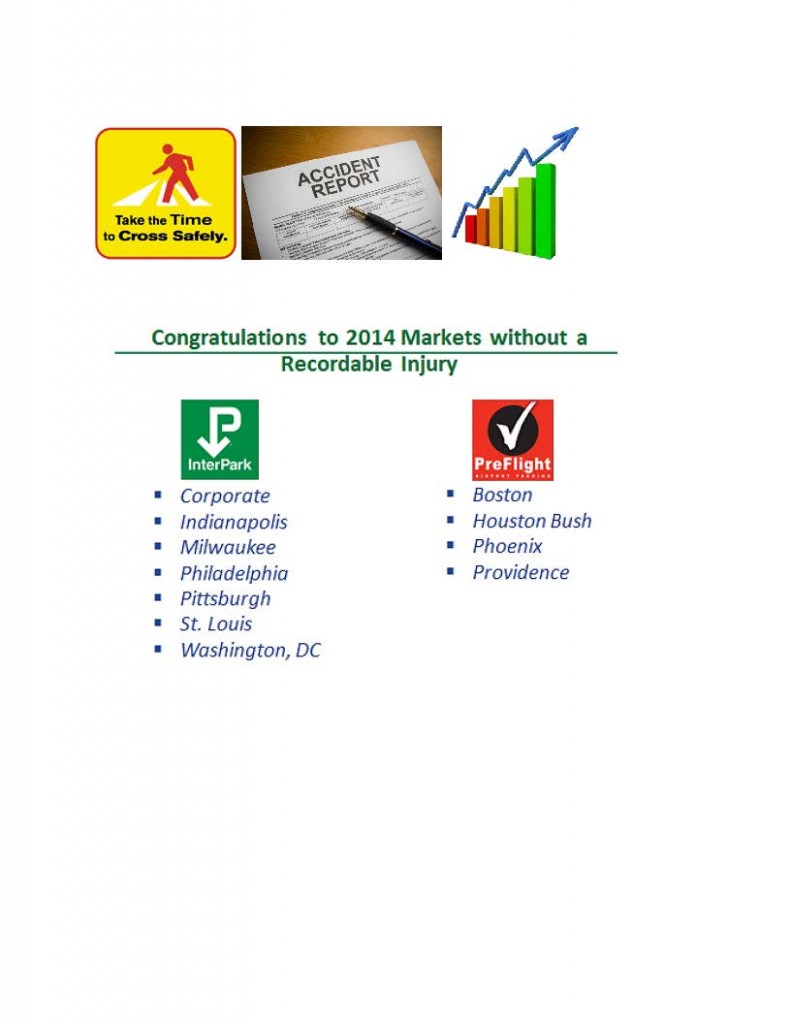 Latest Update
After ending last year with 16 Recordable Injuries companywide and an Injury and Illness ("I&I") rate of 2.08 (the highest in over 7 years), we should take a pause to think about how to make our workplaces safer.  As professional Customer Service personnel, Utility workers, Drivers, and Managers, we need to hold ourselves to a higher standard when it comes to preserving our safety as well as co-workers and customers. We've started the year with a new set of safety challenges and have our work cut out for us. Through the first quarter of 2015, the company sustained 3 Recordable Injuries with a YTD I&I Rate of 1.71.  I will appreciate your efforts towards bringing that rate down!
Reporting a Concern
Several of our recent safety issues involved incidents that may have gone unreported longer than desired.  While every scratch or scrape might not seem like a big deal, we want to ensure that our staff gets the appropriate attention – knowing about minor issues and injuries may help to prevent someone else from having the same experience.  If you have a safety concern or have sustained an injury at work, please let your manager know (even if you do not think that it is a big deal) and allow EHS to assist you.
Drive Lane Safety
In recent months, there has been an increase in the number of InterPark and PreFlight employees being struck by moving vehicles. Whether employees were hit by customers who may be driving into/through the garage, or attempting to assist someone who was not aware of their presence, these incidents underline how critical it is to pay attention to the vehicles in and around the facilities. Our customers are more distracted than ever (checking email, looking for SpotHero or ParkWhiz receipts, etc.) and known to speed through the locations. Please be on alert and take some of the following precautions:
Wear brighter and reflective clothing, and try to stay in well-lit areas. This is particularly important if you are on traffic control or have to spend a lot of time walking throughout the drive lanes.
Take care when entering/exiting elevator lobbies, offices, and parking booths that may be in drive lanes. Know your surroundings before stepping into any traffic lane.
If there is a new person at your location, take a few moments to point out areas that may see higher traffic than others.
We are looking forward to a strong safety finish for 2015 and as always, feel free to reach out to me directly with any safety concern. No issue is too small. Thanks for your help!
Our partner, the National Safety Council, reminds us not to drive distracted. Please take a few minutes to look over these facts and suggestions to make your driving space less distracted and inherently safer: